To respond to the globalization trend and to boost further international cooperation, National Cheng Kung University (NCKU), Taiwan started expanding the domain of relationships with overseas universities since many years ago, viewing Southeast Asia as one of the key areas that NCKU would like to have strategic development with. For the purpose of deeper relationship and better communication with partner universities in Southeast Asia, NCKU established 3 NCKU Overseas Hubs with University of Malaya, Malaysia in September, 2017, with University of Medicine and Pharmacy at Ho Chi Minh City, Vietnam in November, 2017, with Mahidol University, Thailand in November, 2019.
As the base of connection between Taiwan and Southeast Asia region, the NCKU Overseas Hubs keep intensifying and developing 4 main strategic pillars, including "Joint Research Projects", "International Education", "Academia-Industry Cooperation" and "Young Talent Cultivation". Through combining NCKU's key policies and the local industrial trends to execute the yearly plan with the main axis, we expect to achieve win-win by integrating all resources with our partners.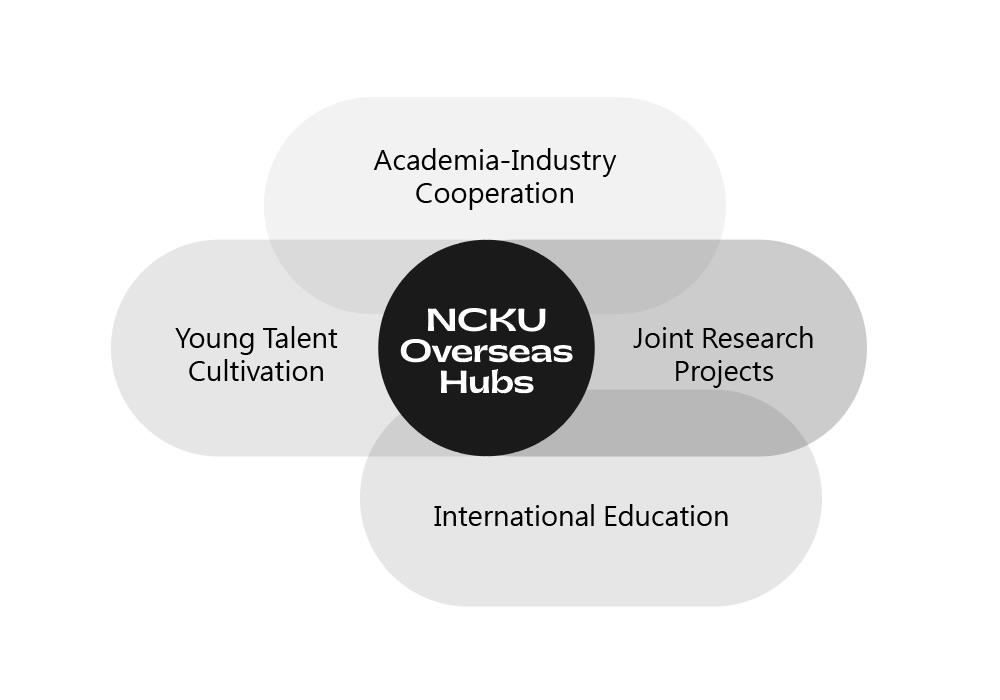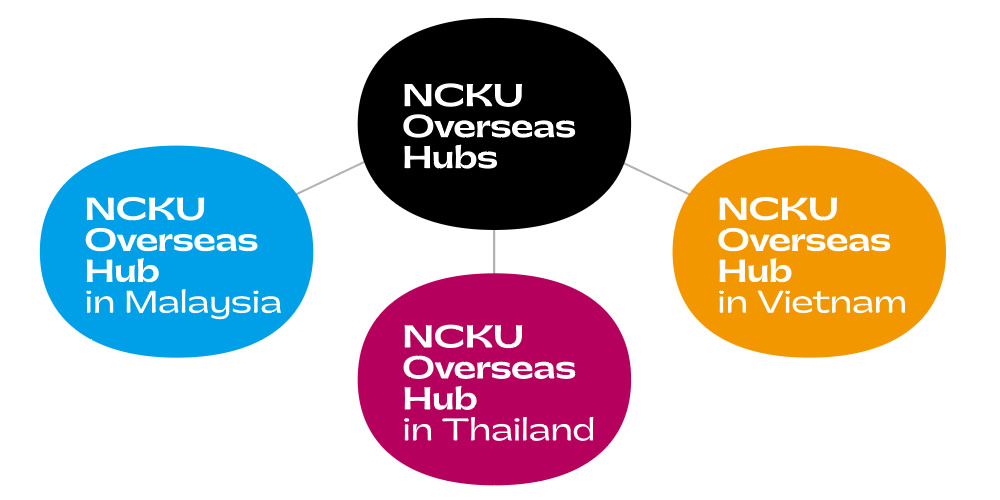 Jan
1931
Found January 15, 1931, under Japanese colonial rules as Tainan Technical College of the Taiwan Governor-General's Office.
Jan
1946
Reorganized as Taiwan Provincial College of Engineering.
Jan
1952
The school began receiving US Financial support and commenced long-term cooperation with Purdue University in order to stay abreast with international higher education standards.
Jan
1956
Reorganized as Taiwan Provincial Cheng Kung University. College of Liberal Arts, College of Science, and College of Business established.
Jan
1971
Upgraded to National Cheng Kung University, gaining access to national funding and receiving greater attention.
Jan
1983
The College of Medicine was established.
Jan
1997
The College of Social Sciences was established.
Jan
2003
The College of Electrical Engineering and Computer Science and the College of Planning and Design were established.
Jan
2005
The College of Bioscience and Biotechnology was established, completing the nine colleges the NCKU has today.
Sep
2017
NCKU Overseas Hub in Malaysia.