NCKU Overseas Hub in Vietnam in collaboration with Dept. of Nursing-National Cheng Kung University (NCKU), Faculty of Nursing and Medical Technology-University of Medicine & Pharmacy HCMC (UMP), Asian and Pacific Alliance for Nursing Education (APANE) and Taiwan Association of Nursing Education (TANE) organized the Workshop with the topic: "2022 NCKU-UMP Workshop on Quality Improvement in Clinical Education during COVID-19" on April 14th, 2022. This Workshop receives many remarkable results as it attracts the attention of people from many different occupations (including 73,1% from University Staff, 24,6% from Student and 3,3% from Hospital), it reflects the great interest in the nursing profession today after the post COVID-19 pandemic.
Participant's occupation
Firstly, Dr. Minh Hien - Director of NCKU OH introduced the purpose of the Workshop that is raising awareness of important role of nursing, improve the quality of clinical education and especially in exchanging the clinical experience between Taiwan and Vietnam, The Guest Speakers include: Prof. Nai-Ying Ko, Director, Dept. of Nursing, NCKU; Dr. Tran Thuy Khanh Linh, Vice Dean, Faculty of Nursing & Medical Technology, UMP; Prof. Yu-Yun Hsu,Dept. of Nursing, NCKU & Chairperson of the TANE Administrative Board; Prof. Mei-Feng Lin, Dept. of Nursing, NCKU & Secretary General of APANE; Prof. Hsing-Mei Chen, Dept. of Nursing, NCKU; Dr. Huynh Thuy Phuong Hong, Faculty of Nursing & Medical Technology, UMP have been introduced.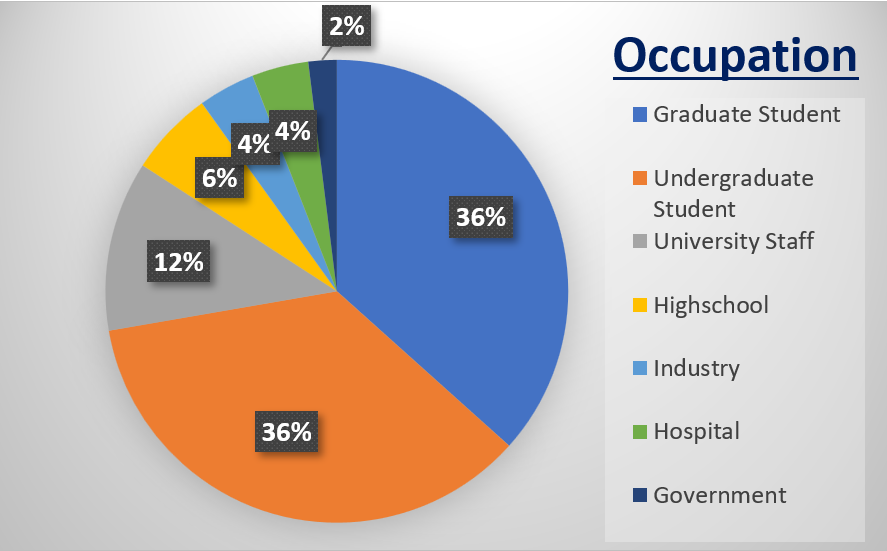 The Group photo
In the opening remark, Prof. Nai-Ying Ko shared great news about the great achievement in Dept. of Nursing, NCKU: First prize in the University Social Responsibility Competition held by Global Views. Prof. Ko is looking forward to having a further exchange and learning from each other. She also hoped the Workshop would be successful and all of the audience can learn from the delegate speakers. Next, Dr. Tran Thuy Khanh Linh expressed appreciation to the Speakers of NCKU and all participants for taking the time to attend the Workshop. Dr. Linh believed that the sharing knowledge in this Workshop will enhance nursing capacity to improve the quality of every patient in the new normal due to the COVID-19.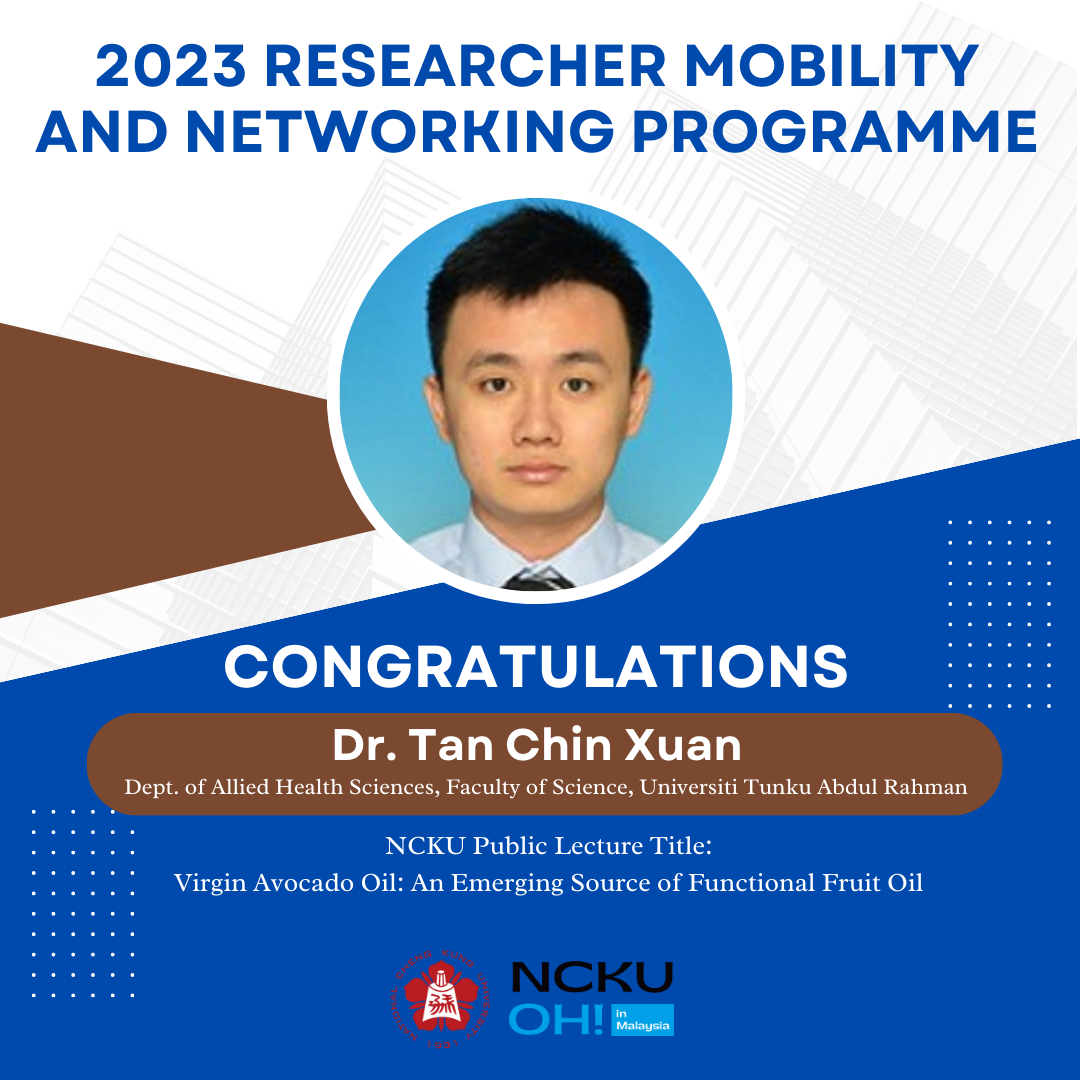 Prof. Nai-Ying Ko in the Opening Remark
After having a group photo, Dr. Linh was back with the presentation "Introduction of the University and Faculty". The UMP was established in 1947 with the first name "Saigon Medical School" then changed its name to "University of Medicine and Pharmacy at Ho Chi Minh City (UMP)" in 1976. UMP has a total of 7 Faculties including: Basic Medical Sciences; Medicine; Traditional Medicine; Odonto - Stomatology; Pharmacy; Public Health and Nursing and Medical Technology. In 2022, UMP has 1.743 Faculties; 1.038 Teaching Staffs and 15.000 Students. The Faculty of Nursing and Medical Technology has a total of 8 Departments: Nursing; Midwifery; Anesthesia; Medical Laboratory; Rehabilitation; Medical Imaging Technology; Anatomy-Physiology and Clinical Pathology. Although 2021 is a year heavily affected by the COVID-19 pandemic in Vietnam, UMP still achieves outstanding performance results such as: 31 research studies (2 Collaborations, 3 National level, 29 University level); CNE (22 topics, 742 participants); 58 papers published on Journal of HCM Medicine; 6 Papers on International Journals. Practical activities in the journey against the COVID-19 pandemic have attracted 659 volunteers, of which 52 Faculties and 607 students. At the end of her presentation, Dr. Linh summed it up: Faculty of Nursing & Medical Technology - UMP goes through some promising development: Improving quality and quantity of nursing and medical technology education; Consolidating and dev eloping post graduates; Open for international collaboration; Improving the quality of care and willing to serve community.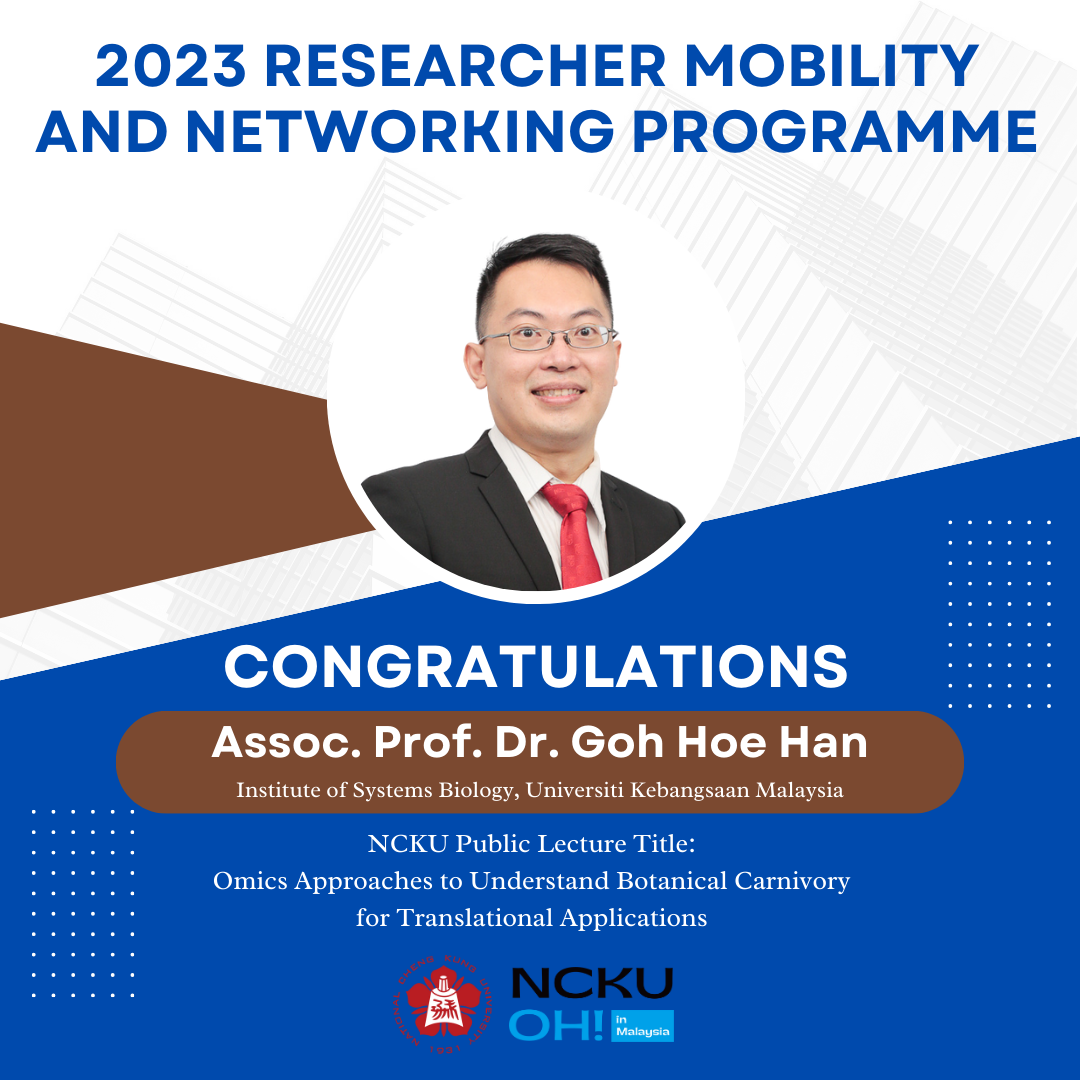 Dr. Tran Thuy Khanh Linh introduced about UMP and Faculty of Nursing & Medical Technology
The next presentation is the speech of Prof. Mei-Feng Lin with the topic: "Challenging time: Nursing, Teaching Module and the COVID-19 Pandemic". Prof. Lin introduced the APANE that has been invented by great leaders across borders in Asian countries and they want to post multicultural collaboration in Asian region. Currently, APANE has a total of 47 members, 10 countries have been registered: Vietnam, Thailand, Sri Lanka, Australia, Philippines, Taiwan, Indonesia, Japan, Myanmar and Turkey. On October 7th, 2021, APANE have held on this evolving nursing education conference at NCKU with the topic "The Evolution of Nursing Education during COVID-19: Voices Sharing across Countries". The event had attracted 1012 registered participants and 13 countries were involved: Taiwan, United Kingdom, Thailand, Australia, Turkey, Indonesia, Philippines, Mongolia, Vietnam, China and the Kingdom of Eswatini. In the last presentation, Prof. Lin thanked the COVID-19 pandemic for facilitating togetherness, and for being the Nursing Educators with creativity. Prof. Lin showed some disadvantages in learning online such as: the weak internet signal, the difficulty in collecting the data, the limited clinical experience, etc. Prof. Lin introduced the method that the Faculty members created to overcome the difficulties, such as the design online clinical practicum, virtual reality uses for clinical practice training.
Prof. Mei-Feng Lin present the topic "Challenging time: Nursing, Teaching Module and the COVID-19 Pandemic"
Continuously, Dr. Huynh Thuy Phuong Hong - Faculty of Nursing & Medical Technology, UMP presented her speech "A Reflection Journal: How Nursing Students Learn the Community Internship during the COVID-19 Pandemic in Ho Chi Minh City". Dr. Hong gave specific numbers on the situation of the COVID-19 pandemic in Vietnam in 2021: There were 1.104.835 COVID-19 infections, 23.951 deaths; In which, Ho Chi Minh City accounted for 17.575 deaths in the whole country. For UMP Nursing students, the original internship was previously a clinical internship at a district hospital or a national hospital. However, during the COVID-19 pandemic, the internship period was replaced by taking care of COVID-19 patients in the community in response to calls from HCMC Committee, HCMC Health Office and Ministry of Health. For such a special internship, the activities that students need to do are: Taking samples for quick tests of COVID-19; Labelling samples; Entering data; Tracing epidemiological COVID-19 cases in community; Calling for COVID-19 cases for information collection. Although there were many difficulties that the students had to face in the beginning such as being under great pressure, always in a state of stress, facing the anger of the patient, etc. But after only 2 weeks, they can arrange their work very well, have experiences to solve the problems and can be proud of themselves. Concluding the presentation, Dr. Hong shared some of her thoughts: Reflection journal can be used for adult learning; Reflection journal can be used as a supportive teaching method; Further research to evaluate the effectiveness of using reflection journal in adult learning.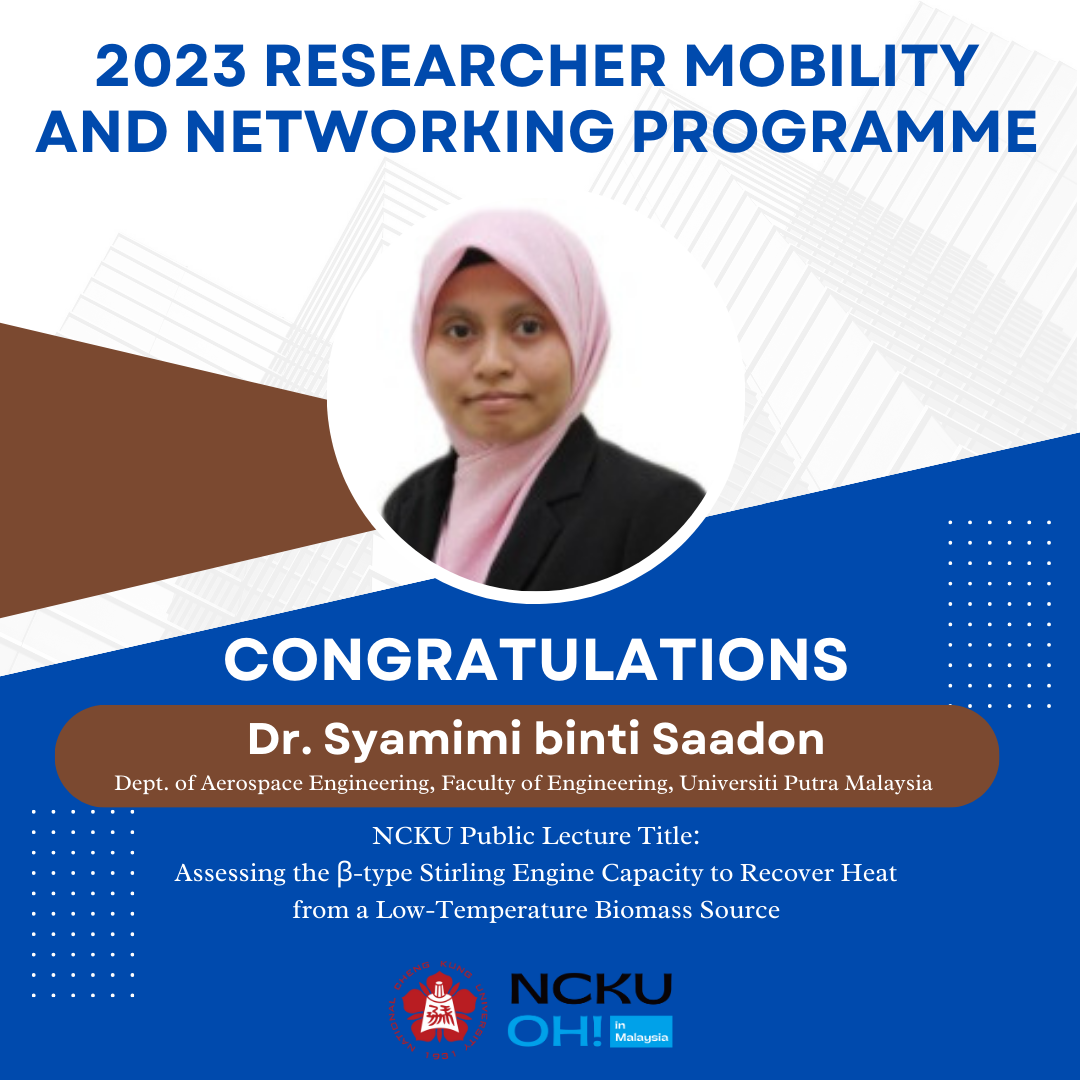 Dr. Huynh Thuy Phuong Hong enthusiastically shared her speech
The next presentation is the sharing with the topic "Teaching Strategies on Nursing Clinical Practicum during COVID-19 Pandemic in Taiwan" by Prof. Yu-Yun Hsu. Firstly, Prof. Hsu gave the backgrounds of COVID-19 pandemic in Taiwan and they are the three outbreak waves in Taiwan since the 2020. In Taiwan, a total of 4.21 millions students are studying at diverse levels of school. Of which 1.2 millions students in 160 universities/colleges are affected. In the period 2020-2021: Prevalence in the 10-29 age group: 2034/14603 = 13.9% but prevalence of COVID-19 in this age group has increased in 2022: 1674/4932 = 33.9%. Currently, the vaccine coverage rate in Taiwan (04/12/2022): 1st shot: 84%; 2nd shot: 79%; Booster shot: 53%. In Dept. of Nursing - NCKU, 100% students in the junior and senior had received the 2nd shot and the booster shot is around 80% to 90%. Before conducting the Online Predicum, Some processes must be transformed. First one is Adapting the practicum regulation; The second step is Preparation of the online environment; Next is Preparation in curriculum design; After that is Implementation in virtual environment and Evaluation. According to Prof. Hsu, before COVID-19 pandemic: 100% nursing must practicum in clinical units or communities (11.061 hours/ six professional domains). But during the COVID-19 pandemic, alternative practicum styles: 1st wave of pandemic (2020/03): Allow 20% hours in lab practicum (212 hours); 2nd wave of pandemic (2021/05): Allow 50% hours in alternative practicums such as lab, online, virtual practicum; Supportive equipment for nursing students who have clinical practicum-Masks, PCR testing.After 5 actual cases were performed, the results received include positive responses (Decrease the transportation time, More teacher-student interaction time, More peer discussion & collaboration, etc.) as well as negative feedbacks. (Unstable internet, Overuse of eye vision, Interrupted by family or environment, No face-to face opportunity, etc). In the summary of the speech, Prof. Yu-Yun Hsu' personal perspective is: Real clinical practicum cannot be replaced by online practicum, creating a new normality in nursing education is needed and defining your new normality by yourself.
The speech "Teaching Strategies on Nursing Clinical Practicum during COVID-19 Pandemic in Taiwan" of Prof. Yu-Yun Hsu
Next, Dr. Phan Thi Thu Huong talked about her topic "Constructing the Online OSCE at the COVID-19 Outbreak". The Objective Structured Clinical Examination (OSCE) evaluates student's analytical and applicational ability such as applying theoretical knowledge to handle clinical situations; identifying, analyzing and arguing the patient's health problems, making nursing diagnoses, and intervening in nursing; health education. The sampling for the online OSCE are the 119 third-year nursing students with the characteristics: Mean age: 21.2 year old (21-26); Gender: Female 106 (89.07%), Male 13 (10.93%); Accommodation: Southern of Vietnam: 46.2%; Middle of VN: 42.8%; Northern of VN: 3.3%. The software used is Google Form, Microsoft TEAM, Zalo. The method is developing blue-print board: contents (Infection, Pediatric, Geriatric, mental health nursing) and format of the exam was approved by the professional committee. Students were explained about the exam content and test format the week before. With the actual results obtained from the OSCE online test, Dr. Huong has concluded that the OSCE online was feasible, evaluating a wide range of student competence, except for performing nursing procedures (e.g. dressing wound care). The results of the online OSCE were not significantly different from the offline OSCE. The average grades of the online OSCE ranged from B to C, with no students getting A or F. Difficulties of students when taking the exam were due to unstable internet connection, being unfamiliar with the exam format and short time test, however they found the test was appropriate to evaluate the learning outcome courses.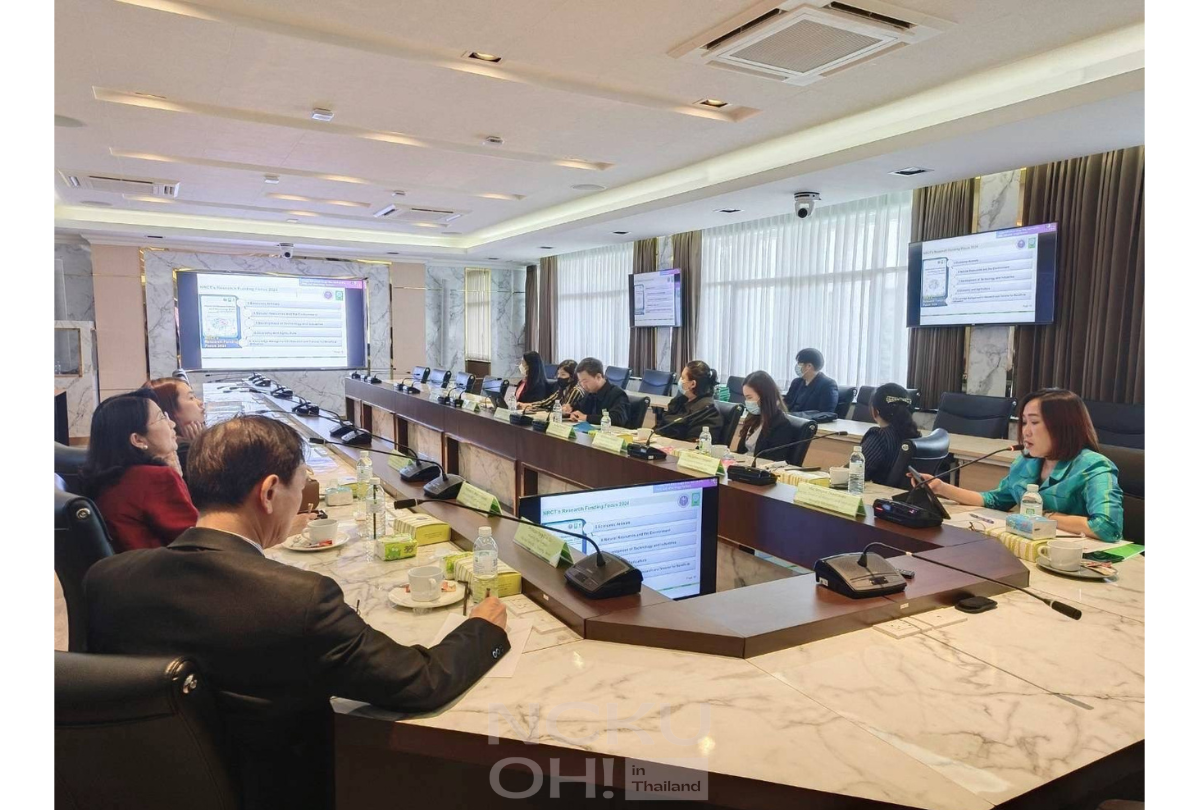 Dr. Phan Thi Thu Huong presenting her speech
In the last speech, Prof. Hsing-Mei Chen also mentioned OSCE with the topic "OSCE Implementation and Modification during the COVID-19 Pandemic". Prof. Chen have explained again to all participants the concept of OSCE that is a type of Examination; designed to test clinical skill performance and competence in a range of skills; It is a practical, real-world approach to learning and assessment. Modifications of OSCEs Delivery during the pandemic are: 1. Design scenarios; 2. Guide to students; 3. SP instruction/training guide; 4.Rater checklist (objective marking scheme); 5. SP evaluation; 6. Evaluation for student's satisfaction with OSCE. According to Prof. Chen, the Challenges of COVID-19 in Pandemic: Cost; Difficulty in transferring questions to a digital format; Extra examiner and SP training; SP only can help with voice but without real expression; Cultural acceptability and Internet connectivity. Some conclusions of Prof. Chen after implementing and modifying OSCE during the pandemic in Dept. of Nursing, NCKU are: Development of virtual OSCE looks like the most common strategy to replace the OSCE in person; Need to put much efforts to improve the inability to demonstrate hands-on skills and Solve the Wifi issues for some students.
Prof. Hsing-Mei Chen presented the topic "OSCE Implementation and Modification during the COVID-19 Pandemic"
At the end of the Workshop, the panelists hoped that the viewers could have an overview of NCKU and NCKU's Scholarship information. In addition, this Webinar brought some outstanding results:
- In Cisco Webex, the Workshop had 62 participants.
- The Livestream of the Workshop on FB got 209 views within 3 days, and had a sharply dramatic increase. Not only in Vietnam, but this Webinar also attracted international viewers from 10 countries like Philippines, Taiwan, Malaysia, Indonesia, South Africa, United Arab Emirates, United States, Bangladesh, Somalia, Tunisia.
- Exchanging updated information and effective clinical education methods during the COVID-19 pandemic between Vietnam and Taiwan.
The Workshop attracted International Viewers
From left to right: Dr. Ngo Thi Minh Hien, Dr. Tran Thuy Khanh Linh and Dr. Phan Thi Thu Huong at NCKU OH Office